Why Access?



Over a century of combined
experience.

Winner of the Toronto
Construction Association "Best
of the Best" award.

We can custom design a solution
that will best work for you.

Super Mod is a complete knock down system that can be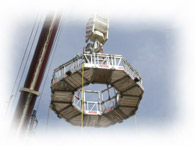 arranged to suit a variety of configurations. The combinations and variations of the platform designs are to numerous to mention. However, be assured we will be able to provide the right configuration of platform to meet your needs.

Designed with versatility in mind the Super Mod line-up possesses interchangeable corner sections, walkthrough stirrups for cantilevers and the ability to go up to 62 feet in length using standard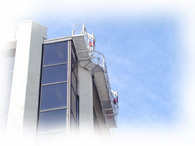 components.
The Super Mod system comes in standard lengths of 1/2-meter, 1-meter, 2-meter, and 3-meter sections. Corner sections come in 30-degree, 45-degree, 60-degree and 90-degrees. These sections can be used to make almost any configuration from a standard straight stage to a round or "Z" shape stage and can also be adapted for multi point suspension.